Tater Tot: 1940
via Shorpy Historical Photo Archive – Vintage Fine Art Prints by Dave
October 1940
"Near Caribou, Maine. The opening of school was delayed in sections of Aroostook County so children could help pick potatoes"
Does this beat Introduction to Algebra?
Photo by Jack Delano
View original post
==========================================
Worship at Tiffany's
Colour, light, impurity, and devotion in Louis Comfort Tiffany's forgotten chapel
via 3QuarksDaily by Morgan Meis in
The Smart Set
A Willard Chapel window
Crosses, abstraction, and iridescence
Read the full article
==========================================
Arts & Letters Daily – ideas, criticism, debate
For a German philosopher to revive the idea of the superman is risky. But Peter Sloterdijktakes his Nietzsche guilt-free…
more
==========================================
Robots clean Sydney Harbour Bridge
Australia is using two grit-blasting robots to clean the Sydney Harbour Bridge before it is repainted.
Repainting work is a never-ending task, and the two robots - Sandy and Rosey - are to remain a permanent part of the maintenance team.
Continue reading
and watch the video which I can't embed in here!
==========================================
How could a drone help a deer?
via BoingBoing by Xeni Jardin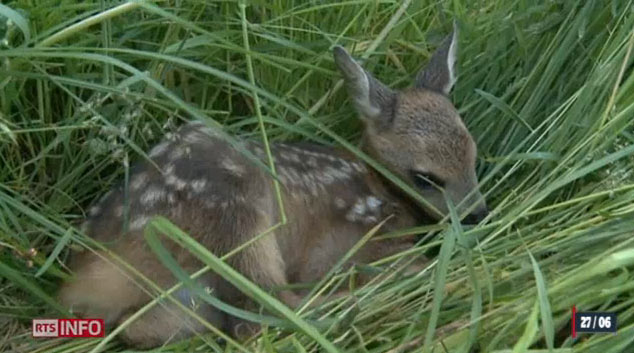 By indicating to farmers who are operating heavy equipment where deer might be hiding and resting in their fields. Many deer are killed instantly or lose limbs when they're run over by farming equipment, by farmers who have no idea they're there. What a wonderful use of drones!
Video Link
. It's a Swiss TV news segment, and includes some other interesting new technologies Swiss farmers are using.
I hope your French is up to it. mine definitely is not but you get the main idea.
(thanks,
@DeerRehab
)
==========================================
Arts & Letters Daily – ideas, criticism, debate
When Claude Lévi-Strauss wrote about food, it was about metaphors and ideas. "Cooking is a language through which society reveals its structure"…
more
==========================================
Criminalising drugs, legalising murder, and the actual goals of our politics
via Big Think by Tauriq Moosa
Should things be banned because they destroy many lives? An initial response might be YES. But consider what we're actually replying to by saying "YES". We're not saying we want banning in and of itself, really: we want
the thing being banned
to not have the negative effects and think the act of banning, removal, criminalisation will achieve this.
Continue reading
==========================================
Uncovering the cause of the largest mass poisoning in history
via Boing Boing by Maggie Koerth-Baker
Twenty-one children died in India
yesterday [16 July 2013] after eating school lunch food that had been contaminated with insecticide. Authorities are still investigating what happened there, but the Generation Anthropocene podcast has a related episode I wanted to point you towards in the meantime. It's about the struggle to understand the causes behind
the largest mass poisoning in history
, which began in Bangladesh in the 1980s and is still happening. The 25-minute podcast covers the work of the epidemiologists, doctors, and geologists who figured out that the skin lesions and organ damage affecting millions of Bangladeshis were caused by arsenic ... and then uncovered where all that arsenic was coming from.
It is worth the time that it takes to watch one or more of the videos
==========================================
Arts & Letters Daily – ideas, criticism, debate
While the natural sciences have evolved – new fields, discoveries, methods – the social sciences have stagnated, answering the same questions with the same answers…
more
==========================================
The Acts of God Committee
via The Royal Society: The Repository by Noah Moxham
Lightning-proofing St Paul's and the Purfleet magazines.
It's a well-attested fact that when a person embarks on a historical research project, however apparently specific, they start to see it everywhere. My commute to the Royal Society Library takes me under the Thames and past Purfleet, site of the Board of Ordnance's gunpowder magazines after they were moved from Greenwich in 1765. You can't see the one surviving magazine building from the train – the lines of sight aren't quite right – but Purfleet is one of a couple of places on that route with a connection to the history of the Philosophical Transactions of the Royal Society.
Continue reading